Although former US President Benjamin Franklin said "well done is better than well said", it is undeniable that public impressions, especially in the modern world, are determinants whether a person, a project, or a company would succeed or fail. In the digitally modern corporate world, image is everything.
One example of a prominent company that suffered huge losses due to bad publicity is Samsung. According to an online article published by GoBankingRates.com in 2021, Samsung lost $5 billion dollars in 2015 due to a technical issue and some scandal surrounding its leaders at that time.
In 2015, Samsung recalled its Galaxy Note 7 after several complaints and incidents that happened related to the phone units themselves. The units were catching fire due to defective batteries. Also, its de facto leader at that time, Lee Jae-Young was arrested due to the allegations of corruption that tied to the impeachment of South Korea's, where Samsung headquarters are located, President Park Geun-hye.
Even though Samsung still continues to operate and produce top of the line smartphones, it can't be denied that the aforementioned issues still linger and affect the public's perception of the company. This is one of the considerations why many companies, including the ones in the medical field, view CSR (Corporate Social Responsibility) as an integral part of the brand's image. CSR also strengthens the bond and trust between the community and the company.
According to Jason Fernando in the article published in Investopedia.com (2021), he states that "The more visible and successful a corporation is, the more responsibility it has to set standards of ethical behavior for its peers, competition, and industry." This means that a corporation also has a growing responsibility beyond profit expansion.
What is Corporate Social Responsibility?
The International Organization for Standardization (ISO) defined Corporate Social Responsibility (CSR) as a way that companies address and manage social, economic, and environmental issues for the benefit of communities in relation with human rights, social inclusions, and other related concerns. CSR could also take place in the form of philanthropic gestures, charitable goals, or societal objectives from a company. In short, CSR is a way for a company to give back to the society to form bonds, trust, and harmonious relationships.
Some may argue, like the economist Milton Friedman, that CSR is misguided because the sole purpose of a business is to generate income. However, businesses are directly affected by the society around them. Without the public, or consumers and employees for that matter, a corporation wouldn't exist. According to Fernando (2021), "CSR refers to the policies and practices undertaken by corporations intended to have a positive influence on the world." In addition to that, in the article published by Globalization and Health by Danescu and Popa (2020), states that, "CSR practices, under various conditions, firms earn financial benefits or enhance their reputations." In short, CSR are corporate efforts to address social issues and help the communities for the betterment of the quality of life in exchange for publicity, trust, and positive image.
CSR in the Clinical Research Field
Due to the existing threats and issues in health such as HIV, Cancer, and even COVID-19, public health has never been more critical than before when it comes to societal issues. As these diseases continue to rise in numbers, the rise of cost and casualties could be seen as well. According to Obiamaka Nwobu, in the article entitled "Corporate Social Responsibility and the Public Health Imperative: Accounting and Reporting on Public Health (2020)'' states that, "Diseases have cost implications to the community. The cost of diseases includes not only the total cost but also includes the direct and indirect costs." Furthermore, the article added, "diseases can impose economic burden on the society." This means that the cost of finding, treating, and curing a disease is very significant not only to the public, but also to the companies that are making efforts to disseminate awareness, finding significant information, and studying behaviors to find cure to a certain disease are affected as well. So, the government, public, and corporations should work hand-in-hand to ensure the safety of everyone in terms of health. That's where the role of CSR in the Clinical Research Field takes place.
According to Simon and Fielding, in the article entitled Public Health and Business: A Partnership that Makes Cents" (2006), states that, "public health agencies and private businesses share an interest in ensuring that the population is healthy. Private businesses exist to maximize profit. Therefore, they have financial interest when supporting public health initiatives. Public health agencies benefit from partnerships with private businesses by the increased reach and effectiveness of the former's programs." This means private health-related companies and the public health organizations are responsible for keeping the masses healthy. In this case, public health initiative with private partnerships of local government health units is one way to show how CSR affects and contributes to these kinds of situations. For example, organizing health forums locally, initiating research and development to better understand a certain disease, or even simple environmental initiatives like promotion of paper-based materials to reduce plastic waste are ways how CSR could affect both a company's image and behavior of the masses.
The Contribution of Zanteris in Clinical Sciences and the Community
Here at Zanteris, passion and solicitude is the foundation in providing solutions. We value people. We give focus and meaning to the persons that are concerned and will benefit from the project we are making: us here at Zanteris, your team, and the public.
One of the core values of Zanteris is Respect and Integrity. We always uphold high moral principles by consistently doing what is right. Also, we promote an environment that fosters accountability and transparency. We believe that building relationships also builds trust and confidence between the masses and the health-related corporations. In addition to that, Zanteris believes in the power of passion. Here, we love what we do. The expertise, productivity, flexibility, and affordability that we bring on the table are all carefully tailored to benefit the parties involved beyond success: positive influence.
Notable Partnerships of Zanteris
Because Zanteris believes that passion can go extra miles, the company provides support to different organizations in their noble causes. Here, the challenges that are brought by our ever-changing world are embraced. The complexities that the time would bring are sources of growth, learning, and development. These are some organizations that Zanteris believe in and support the cause.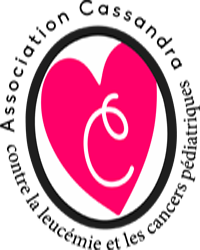 Cassandra Association
Since its foundation in 2015, the Cassandra Association has been fighting pediatric cancer by funding research against these childhood diseases. Cassandra Association, together with Zanteris, is helping the families of the infected and raising awareness about the "gifts of life".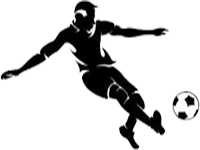 FC Moirans
Aside from promoting camaraderie and the spirit of competition, sports also nurture physical fitness and healthy mental state by communicating, collaborating, and competing with other people. Zanteris also partners with FC Moirans in order to give men and women, adults and children, an institution to support their passion in playing football. The CEO of Zanteris is also a football coach and is passionate about sports and health.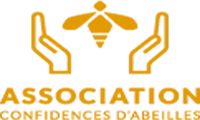 Association Confidences D'Abeilles 
Zanteris goes above and beyond the clinical field. The company also believes that in order for humans to live a sustainable life, the environment should also be protected and preserved. Since bees are considered to be balancers of the ecosystem, they should also be protected. Bees are endangered and without proper protection and preservation, they might go extinct.
Chiens Guides Lyon & Centre-Est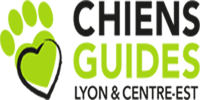 To promote on the basis of inclusion and raising awareness around visual impairment in the workplace, Zanteris is an active sponsor of Chiens Guides Lyon & Centre-Est, an organization dedicated to the education and provision of free guide dogs to the visually impaired or blind. Backed by the concept of "Stronger Together," our organization remains a firm believer in providing equal opportunity amongst growing workforces.
Conclusion
Corporate Social Responsibility plays an integral part in keeping the trust of the masses to corporations. Especially in the field of clinical sciences, CSR is very important. It serves as the bridge between the community and the health-related companies. Because without the public trust and the visibility of clinical corporations, public health would be endangered.
References